God's love and our Community Apostles Build Partners and Volunteers made this Dedication Possible!
An apostle is someone who is sent on a mission .
In the Apostles Build, 12 churches or coalitions of churches are charged with assisting in Habitat's mission to build decent shelter in partnership with a local family in need. When 12 churches work together to share the costs and labor commitment, each church is considered an "apostle church," and together they form a coalition to sponsor one or more houses.
Meet our Habitat Homeowner Family, Ms. Ofelia Lopez with her son, Jaxon, and her daughter, Luna.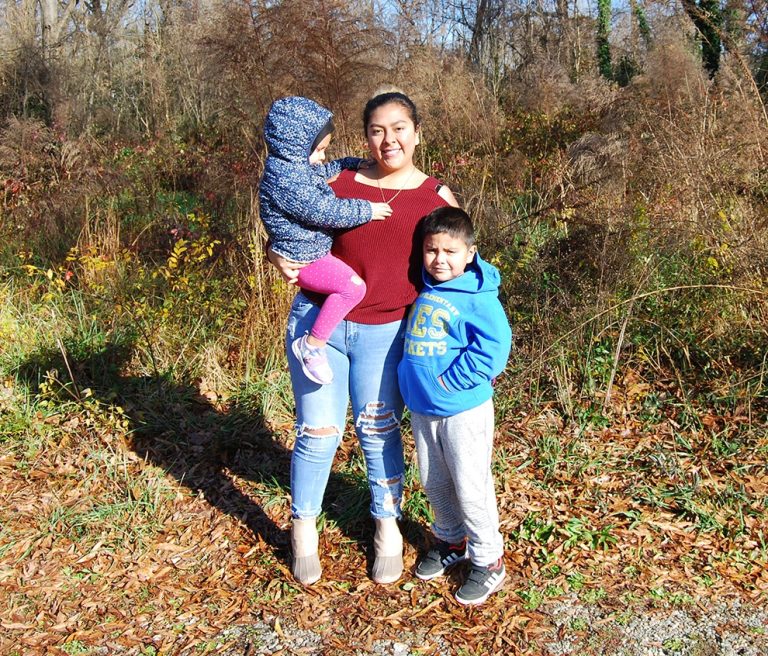 What does it mean to be an Apostles Build Church?
Now, how do we, as people of faith, come into this story?
We have all been blessed. Ofelia shared with us; she feels blessed to be here in the United States. One fundamental reason is for indoor plumbing and drawing fresh water out of a faucet. These are not part of Ofelia's living circumstances on her family farm in Mexico. Let's contemplate that for a few seconds.
In March and April of 2021, Habitat will be building for Ofelia. We are asking for the faith community to come out big in support of this, the officially designated Apostles Build for 2021. An Apostles Build is a build totally sponsored by financial contributions from the faith community and by their volunteer work hours on the build site. Every volunteer hour provided allows for dollars to be put toward another build for someone like Ofelia. Do Good Institute announces that the latest value of a volunteer hour is $27.20 – up 7% from the previous year.
What Does it Cost to Build a Habitat Home