In 1988, a group of dedicated supporters passionately decided to throw a single pebble into our pond with the first Habitat home. The actions of these individuals and all volunteers who have given time, talent, and treasurers to the noble purpose of creating affordable housing over the past 34 years, have had far-reaching effects. Perhaps better said, far-reaching transformative effects for 300 families and their future generations due to solid, safe, and guaranteed affordable homeownership.  
Each home starts the beautiful and life-changing ripples for each family. The first is safe and affordable housing and freeing families from instability. Then as proven through evidence-based outcomes, this position of stability creates multiple opportunities for families to flourish with child development, saving for futures, increased likelihood for generational financial well-being, educational opportunities, civic and social engagement, and overall better health.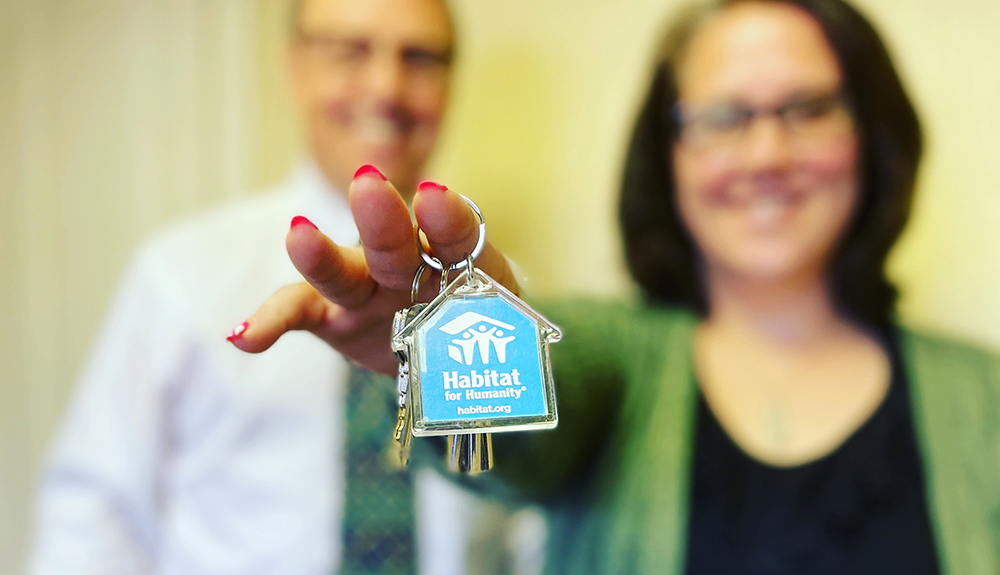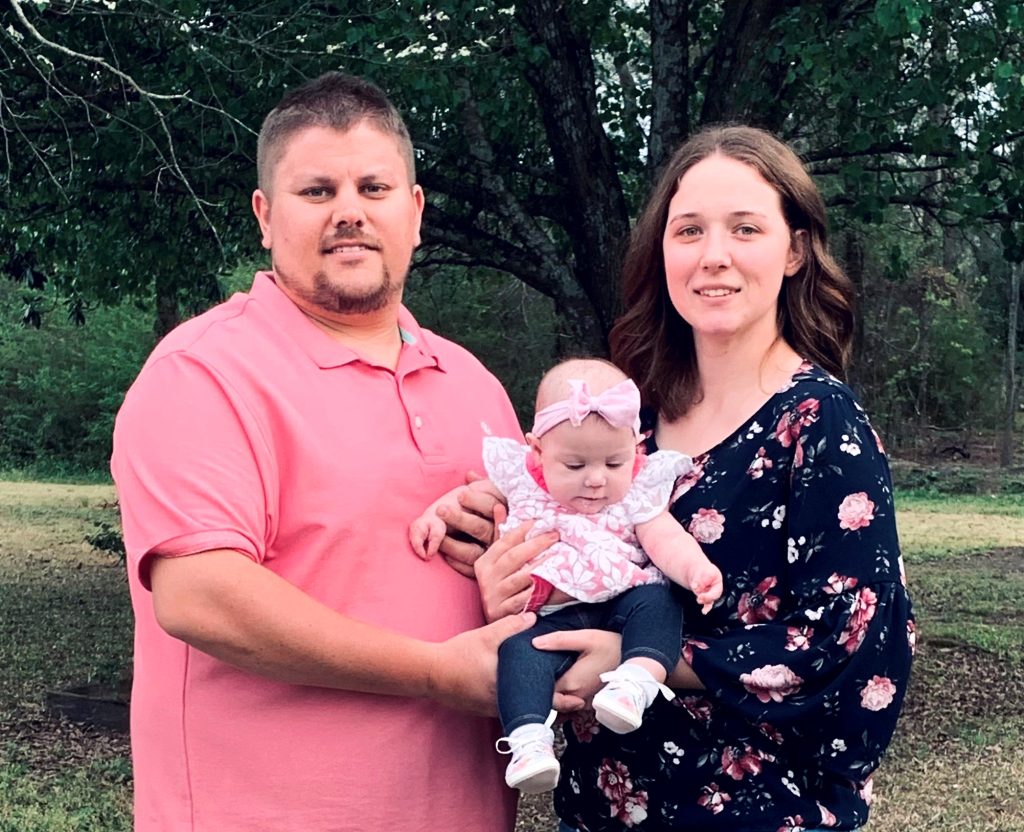 Mr. and Mrs. Bowers
Ryan and Jasmine are natives of the North Carolina Sandhills. Ryan was born at Moore Regional Hospital, and Jasmine was born at Cape Fear Valley Hospital. They married in 2020 and have a beautiful daughter, Allison. Ryan beams with pride when he talks about his family and their new Habitat Home.