Ashley's War Event with Two former CST Soldiers
June 23, 2021 @ 12:00 pm

-

1:00 pm

EDT

Free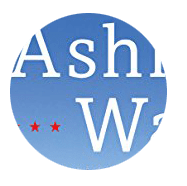 The Country Bookstore has put together a virtual event for all the women and men who bought tickets to the Women's Build event that was schedule in 2020 but canceled due to Covid. This event is free in appreciation of your continued support.
In 2010, the Army created Cultural Support Teams, a secret pilot program to insert women alongside Special Operations soldiers battling in Afghanistan. The Army reasoned that women could play a unique role on Special Ops teams: accompanying their male colleagues on raids and, while those soldiers were searching for insurgents, questioning the mothers, sisters, daughters and wives living at the compound. Their presence had a calming effect on enemy households, but more importantly, the CSTs were able to search adult women for weapons and gather crucial intelligence. They could build relationships–woman to woman–in ways that male soldiers in an Islamic country never could.
Ashley's War is about the pioneering women during a historic moment in our national narrative: the creation of the Cultural Support Team of women who enabled Special Forces missions in Afghanistan. These are not the first women in combat, nor are they the first women to die in active duty. But they are the first women to be actively recruited to support elite Special Forces and to receive Special Forces specific training. Shelane Etchison and Amy Sexauer are no longer on active duty. After years of existing in the public eye under the pseudonyms in the book, these women will be opening up about their experiences during this in-conversation event with Kimberly Daniels Taws of The Country Bookshop.
Ashley's War is currently being adapted for the big screen by Reese Witherspoon and directed by Lesli Linka Glatter ("Homeland"). Molly Smith Metzler the screen writer for "Shameless" and "Orange is the New Black" will be writing the screenplay.