Executive Committee 2020-2021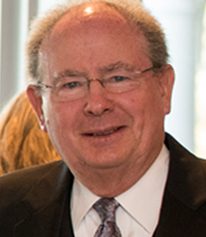 Al Beranek
Chairman of the Board and President of the Corporation
Al Beranek received a B.S. in Chemistry and then served in the U.S. Army.  After the Army, he got his M.B.A. and served multiple corporations. In 1986 he and a partner started their own chemical/manufacturing company, which they sold in 2014. Al and his wife Pat have been married for 43 years. They lived in Pittsburgh for 35 years, retiring to Pinehurst in 2008. They have three daughters and three sons-in-law; one family lives in Texas, one in Illinois, and one in Raleigh. Al and Pat have four grandchildren.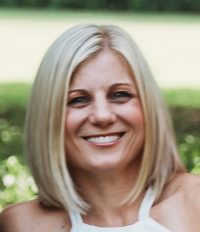 Lisa Fagan is currently a Portfolio Manager in BB&T's Commercial Lending Department. A military veteran, Lisa has lived in the Sandhills since 2010. She is an active member and past Board member of the Southern Pines Rotary Club. Lisa is married with two children. She attends Emmanuel Episcopal Church. Her hobbies include running, cooking and volunteering
Leonard F. DiNapoli was born in New York, NY and received BBA and JD degrees from St. John's University, New York, NY. He started his legal career as an attorney with Willkie Farr & Gallagher, a Wall Street firm, and subsequently served as Vice President and General Counsel of The Duplan Corporation, a NYSE listed corporation in the textile industry. He then started a 30-year career with Marsh & McLennan Companies, Inc. and its various subsidiaries engaged in the insurance brokerage and employee benefit and management consulting businesses, during which he served as Vice President and Associate General Counsel of the parent corporation and as General Counsel and Secretary of Mercer Consulting Group, Inc. and Seabury & Smith, Inc. Upon his retirement in 2005 he moved to Pinehurst with his wife, Rita. He currently serves as a District Coordinator of AARP Foundation Tax-Aide and oversees its free tax return preparation services provided to low-to-moderate income taxpayers in 8 locations in Moore and 4 other NC counties.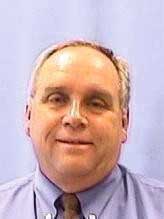 Kirk Lynch received a BS in Economics from Colorado State University in 1982. Then, he went into the corporate world with American Telephone and Telegraph in marketing and advanced through several marketing and product management positions over a 23 year career. While working full-time, he continued to pursue advanced studies. In 1990, he earned a MBA with an emphasis in Information Systems from the University of Colorado at Denver. In 1992, he earned a Masters Certificate in Project Management from George Washington University. In 1995, he earned a MS in Accounting from the University of Colorado at Denver. Kirk has been teaching at Sandhills Community College since 2002 where he is a full-time instructor in the Business and Technologies Department. In 2018 Kirk earned a doctorate in Adult Education and Community College Administration. His wife, Susan is a Public Defender in Hoke County .
Fallon McIver Brewington, a Richmond County native and CEO of the Boys and Girls Club program, has spent the last five years of a career dedicated to nonprofits working for Communities in Schools, a national dropout prevention program. Brewington grew up in Richmond County and moved to Durham to finish high school at the North Carolina School of Math and Science. She then went on to graduate from NC State University in Raleigh. She says that while living in the Triangle area she got used to having a lot of places to go and things to do.
Charles Cobb was born in Augusta, Georgia, and reared in Hamlet. He and his wife Kim reside in Rockingham. They have two grown daughters, Emile and Mara. Chuck is a retired Senior United States Probation Officer. He was the Mental Health Treatment Specialist for U.S. Probation/U.S. District Court, in the Middle District of North Carolina in four counties including Moore County. Currently, Chuck is a licensed Private Investigator/Armed Certified, in North Carolina, who works part time. Chuck has extensive volunteer experience in Richmond County including Rockingham Rotary-Past President; Chamber of Commerce Board Chairman; Crime Stoppers Association-Past Vice Chairman; Domestic Violence Community Response Team; Sexual Assault Response Team ; Our Daily Bread Board of Directors; Reader to 3rd & 4th grade students; Literacy Council Board of Directors and North Carolina Crime Stopper Association Board of Directors. An active member of Fellowship United Methodist Church, Chuck chairs the Staff/Pastor Parish Relations Committee and serves on the Church Council , Finance Committee, Nurture-Outreach-Witness (NOW) Committee, and is a member of Methodist Men's Club.
Karen Dulmage, originally from the Northern VA/DC area, married into the Army and came to the Sandhills about six years ago, with two teenage step-daughters. Since moving here, she and her husband have had two boys, ages four and almost two. In addition to her role as mother, Karen is an Area Manager, Vice President, for Main Street Home Loans in Pinehurst. She has been in the mortgage business for more than 15 years. She loves helping people realize the dream of home ownership and enjoys crunching numbers, being outside, traveling to new places and discovering new things.
Tim Dwyer served on the construction committee since 2005, having been a construction volunteer since 2001. He served on the Board from 2003-09 and was Chairman and President from 2007–2009. More recently, he served as Secretary to the Board. Tim retired from the railroad industry where he held various Marketing and Management positions over a 30 year career. He and his wife Marj have resided in Southern Pines since 2000. They attend St.Anthony of Padua Catholic Church.
Robert M. Friesen is a past member of the Board who has served two terms as Chairman of the BOD. He has served as the attorney for HFHNCS for 28 years and has prepared all house closings since house #7, many of which were pro bono. Bob is active in the community and is a partner with Robbins, May and Rich LLP. He and his wife Anne and their children, Mitchell, Matthew and Isabel, attend Brownson Memorial Presbyterian Church. Bob is active in all Habitat land and legal transactions in an advisory capacity.
Robin P Graham, Ph.D, M.P.H. is a senior executive scientist with expertise in clinical medicine, health services, and population health intervention, research and evaluation. Dr. Graham's work is devoted to scientific evidence translation and policy development for high quality, high value, patient-centered health outcomes. Methodologically Robin is skilled in a large variety of scientific research and statistical analytic traditions. Robin has held leadership positions at the National Academy of Sciences/National Academy of Medicine (Washington, DC); UnitedHealthGroup/Optum/Lewin Group (Falls Church, VA); and Phillips Lyle LLP, and School of Medicine, State University of New York (Buffalo, NY). Robin received her Ph.D. and M.P.H. with concentrations in epidemiology and health behavior at the University of Michigan, Ann Arbor.
Francis Grandinetti received his BA from St. Francis College; Masters and Doctorate from Indiana University of Pennsylvania; and did post-doctoral studies at Harvard University. He ended a thirty-five-year career in public education retiring as Superintendent of the Ridgway Area Schools, in Ridgway, Pa. He was named a Distinguished Educator by the Pennsylvania Department of Education and continued work as a consultant for them. He worked at Gannon University as an Assistant Professor in the School of Education serving as Director of the Master's Degree in Curriculum and Instruction and two terms as Director of the School of Education. An original trustee in the Northern Pennsylvania Regional College, Fran received a Pennsylvania Senate Commendation for his work. After retiring to Pinehurst, he continued his membership in Rotary and served as President, Program Chair, Executive Secretary and Foundation Trustee for the Rotary Club of Pinehurst. He is a member of the English-Speaking Union, Knights of Columbus, an advisor to the Sandhills Classical Christian School Interact Club, a member of the Moore County School District's Key Communicator's Committee, a trustee of the Sandhill's Enrichment Fund and a member of Sacred Heart parish. He continues to serve as a trustee of Pennsylvania's Stackpole Hall Foundation.
Jana Green is serving her second term on the Board. She has been involved with Habitat with Realtor's Days, Galas, Tour de Moore and other events. She attends Pinehurst United Methodist Church. Jana is a retired nurse who worked 35 years as a Critical Care Nurse Manager of Cardiac/Thoracic Surgical Intensive Care at Kettering Medical Center in Ohio. She has been active with Friend to Friend and Backpack Pals. She currently works with Pinnock Real Estate & Relocations Services and has served on the Pinehurst/Southern Pines Board of Realtors for 10 years. She chaired the Women Build 2012 committee and works on the land committee. In 2018 she worked on Women Build Committee, Gala Committee and ReStore Committee.
Ms. Buffie Hall is an Army veteran who was born and raised in Richmond, Virginia. Upon graduating high school she attended Virginia Commonwealth University. In 1992 she enlisted into the United States Army as a Chaplain Assistant. She served at several different duty assignments such as Landstuhl Germany, Wurzburg Germany, Fort Detrick Maryland, Walter Reed Army Medical Center and a host of others. She is a two time combat veteran of Operation Iraqi Freedom. She served as a Recruiter in Fayetteville NC where she received top honors. She attended many military schools and earned many military awards. She lives by the motto, Live, Love, and Laugh. She has 3 children Mark Jr. Age 32, Frechena age 26 and Terrell age 21. She also cares for her 9 year old grandson Mark III. She is now retired from the Army after 26 years of service. Her goal is to help build the community with the Habitat for Humanity Organization by offering her skills and knowledge.
Bert Harrell is one of our most valued "Hardcore Regular Volunteers" on the construction site each week. Bert graduated from Atlantic Christian College (now Barton College) with a BS degree in Health & Physical Education. He taught from 1965-1969, and worked for 3 years with North Carolina Natural Gas. Bert then worked from 1972-2013 with CP&L, Progress Energy, Duke-Progress and retired in 2013. He and his wife, Brenda, have two children who reside in Greensboro. He has been an active member of Southern Pines First Baptist Church since 1966.
Jeff Hutchins is the lucky husband of Severine since 1994 and they have four children. Jeff graduated with Bachelor of Social Work from North Carolina State University and a Master of Arts in Gerontology with a concentration in administration from the University of Northern Colorado. Jeff worked in a variety of roles in long-term care for 34 years and retired after 19 years the Executive Director/Chief Executive Officer of Penick Village, a Life Plan Community. Since his retirement from long-term care, Jeff created and works in a consulting advisory practice with a focus on Leadership and Organizational coaching, fundraising, strategic planning, board education, and DEI work.
Timothy S. Maples has extensive professional experience in the financial services industry. He has been an Executive Vice President at First Bank since 2000 where he serves as Chief Investment Officer and Director of First Bank Insurance Services. Tim graduated with honors with a BS in accounting from East Carolina University in 1987. He received additional training at the Robert E. Morris Commercial Lending School at ECU and at the Advanced Management School of Banking at UNC Chapel Hill. Tim was a professional baseball player with the Baltimore Orioles for five years before attending college. Tim and his wife live in Seven Lakes.
Bob McVay is a native of Oklahoma who graduated from Pacific Lutheran University in Tacoma, Washington. Bob served eight years in the Air Force including two years on Air Force One for President Lyndon Johnson. He worked for Hartford Insurance for 8 years and started Pinehurst Insurance in 1978. Bob was a charter member of Pinehurst Rotary and was its President in 1984. Bob has served on many Boards, including Centura Bank, Pinetree Enterprises, and IIANC. He has been President of the Independent Insurance Agents of North Carolina since 1994. He is currently serving on the Moore County Transportation Committee and the Western Connector Sub-Committee. He is married to Linda Sundahl McVay, and is the father of two sons. Bob currently lives in Pinehurst.
Helen Probst Mills, her husband Stuart and two of their three children moved to Pinehurst in 2006 to be closer to family after her legal career with major investment banks. Helen serves on the Board of Trustees of the Sandhills Community College and is the Development Co-Chair of the Foundation Board of SCC. She is an active community member on the board of Northern Moore Family Resource Center, Outreach Committee of the Emmanuel Episcopal Church and Kiwanis Club of the Sandhills. Helen graduated from The University of Chicago and received her JD from Case Western Reserve Law School. Helen served on the Auxiliary Board of the First Health Moore Regional Hospital for three years and has been very active in her children's schools. Dedicated to The University of Chicago, Helen helped establish a NC alumni club, and she has served for six years on the University-wide Alumni board. Stuart and Helen have been proud supporters of scholarship programs at The University of Chicago and at SCC. Helen loves to read, travel and collect fossils and seashells.
John R. Sapp received his BA degree from the University of Kansas and his JD from Duke University School of Law. He practiced employment law with Michael, Best and Friedrich, a 300 lawyer firm headquartered in Wisconsin, serving as the firm Managing Partner for 13 years. John is currently a Director and Corporate Secretary of JJ Keller and Associates, a substantial Wisconsin firm. Their related foundation has, among other charitable endeavors, sponsored the building of about 20 Habitat homes. Community minded, John has served as Chairman or President of the Zoological Society of Milwaukee, Milwaukee Council of Boy Scouts, Sandhills Branch of the English Speaking Union and the Sandhills Enrichment Fund. He also served as a Board Member of the Milwaukee Symphony, Junior Achievement of Milwaukee, Rotary Club of Pinehurst and Lex Mundi, an InternationalAssociation of Law firms.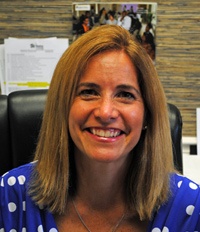 AMIE FRALEY
Executive Director
Amie began her career with Habitat for Humanity as a volunteer. After serving for a term on the Board of Directors, she joined the staff team as Finance Director. In 2014, she stepped into the role of Executive Director. In this role, she provides overall executive leadership of the affiliate in accordance with the direction set by the affiliate Board of Directors including oversight of the fund development efforts to support the organization.
Amie graduated from Miami University (OH) with a degree in accountancy, has five years of public accounting experience and eight years of nonprofit fund development experience.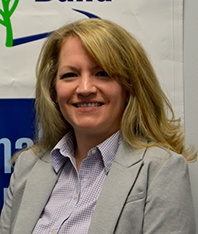 FARRAH PULLIAM
Contruction and Finance Director
Farrah began her career with Habitat for Humanity as Finance Manager in March 2017. In October 2017, Farrah soon took the challenge of Construction Director and has since lead Finance and Construction together. Farrah manages the daily task of building hope through Habitat homes. Farrah came to habitat as a Financial Advisor with Edward Jones Investments. Farrah has been an Unclassified General Contractor in North Carolina since 2008. Farrah's experience is in residential construction and she owned a construction company for several years, with a primary focus on asphalt. Farrah has an associate degree in Accounting and has experience working in the accounting field. Farrah earned a Project Management Certificate through NCDOT via NC State University. Farrah says putting nails of stability in the foundation of humanity makes her reflect on how blessed her life has been. Farrah states that Habitat promotes opportunities for all people; and Sandhills Habitat is at the forefront in female leadership opportunities.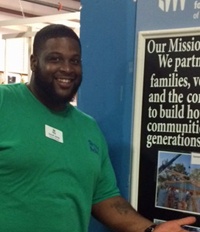 DONDI JONES
ReStore Manager, Moore County
Dondi Jones has been a part of Habitat of the NC Sandhills for the past nine years, He began as a driver doing pickups of donations, and eventually worked his way up to ReStore manager, where he has been for the past three years. Dondi manages 6 full-time paid staff and approximately 60 volunteers on a week to week basis. His role also includes daily monitoring of sales and inventory that comes in and out of the ReStore. Dondi says that "It's been great to be a part of something great!!"