Executive Committee 2022-23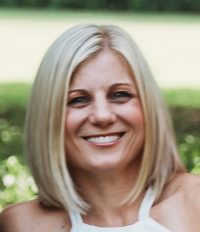 Lisa Fagan
Chairman of the Board and President
Lisa Fagan is currently a Portfolio Manager in BB&T's Commercial Lending Department. A military veteran, Lisa has lived in the Sandhills since 2010. She is an active member and past Board member of the Southern Pines Rotary Club. Lisa is married with two children. She attends Emmanuel Episcopal Church. Her hobbies include running, cooking and volunteering
Fallon McIver Brewington, a Richmond County native and CEO of the Boys and Girls Club program, has spent the last five years of a career dedicated to nonprofits working for Communities in Schools, a national dropout prevention program. Brewington grew up in Richmond County and moved to Durham to finish high school at the North Carolina School of Math and Science. She then went on to graduate from NC State University in Raleigh. She says that while living in the Triangle area she got used to having a lot of places to go and things to do.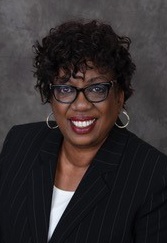 Karen Reese May
Secretary
Karen Reese-May worked 35 years as a clothing buyer for top ranked merchandisers. She travelled the country extensively while working in this field. In 2010, she and her husband, Robert, returned to Southern Pines to care for her parents. She transferred her marketing, negotiating and sales experience to real estate and is now a proud realtor with NextHome in the Pines.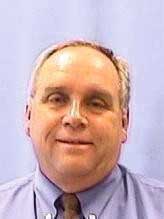 Kirk Lynch received a BS in Economics from Colorado State University in 1982. Then, he went into the corporate world with American Telephone and Telegraph in marketing and advanced through several marketing and product management positions over a 23 year career. While working full-time, he continued to pursue advanced studies. In 1990, he earned a MBA with an emphasis in Information Systems from the University of Colorado at Denver. In 1992, he earned a Masters Certificate in Project Management from George Washington University. In 1995, he earned a MS in Accounting from the University of Colorado at Denver. Kirk has been teaching at Sandhills Community College since 2002 where he is a full-time instructor in the Business and Technologies Department. In 2018 Kirk earned a doctorate in Adult Education and Community College Administration. His wife, Susan is a Public Defender in Hoke County .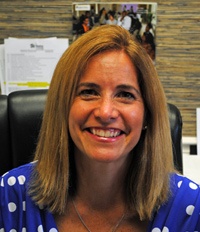 AMIE FRALEY
Executive Director
Amie began her career with Habitat for Humanity as a volunteer. After serving for a term on the Board of Directors, she joined the staff team as Finance Director. In 2014, she stepped into the role of Executive Director. In this role, she provides overall executive leadership of the affiliate in accordance with the direction set by the affiliate Board of Directors including oversight of the fund development efforts to support the organization.
Amie graduated from Miami University (OH) with a degree in accountancy, has five years of public accounting experience and eight years of nonprofit fund development experience.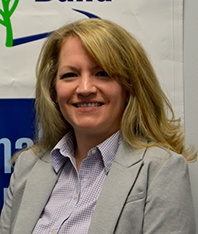 FARRAH NEWMAN
Contruction and Finance Director
Farrah began her career with Habitat for Humanity as Finance Manager in March 2017. In October 2017, Farrah soon took the challenge of Construction Director and has since lead Finance and Construction together. Farrah manages the daily task of building hope through Habitat homes. Farrah came to habitat as a Financial Advisor with Edward Jones Investments. Farrah has been an Unclassified General Contractor in North Carolina since 2008. Farrah's experience is in residential construction and she owned a construction company for several years, with a primary focus on asphalt. Farrah has an associate degree in Accounting and has experience working in the accounting field. Farrah earned a Project Management Certificate through NCDOT via NC State University. Farrah says putting nails of stability in the foundation of humanity makes her reflect on how blessed her life has been. Farrah states that Habitat promotes opportunities for all people; and Sandhills Habitat is at the forefront in female leadership opportunities.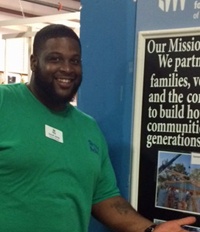 DONDI JONES
ReStore Manager, Moore County
Dondi Jones has been a part of Habitat of the NC Sandhills for the past nine years, He began as a driver doing pickups of donations, and eventually worked his way up to ReStore manager, where he has been for the past three years. Dondi manages 6 full-time paid staff and approximately 60 volunteers on a week to week basis. His role also includes daily monitoring of sales and inventory that comes in and out of the ReStore. Dondi says that "It's been great to be a part of something great!!"