Our goal with Women Build is to empower women to help families build strength, stability, and independence. Our Women Build events provide the opportunity for women to take a proactive step in serving their communities. Women Build is also a terrific way to involve your friends and family of all ages in crucial work with a lasting impact. Women helping women sends a positive and powerful message. 
The 2022 Women Build Committee is on a mission to raise awareness of the need for affordable housing in Moore County and works to engage volunteers of any skill level in the planning, fundraising and building of a safe, affordable home.  Through contributing to this unique program, participants gain skills and confidence in all aspects of a build project while working with a team of committee members, crew leaders, volunteers, and tradeswomen in a supportive, empowering building environment.  Committee members engage in the fundraising, outreach, event planning and general development of the growing Women Build program.
The power and strength of women are amplified when we join together in a common cause and are inspired to go beyond our comfort zones. This year we will raise $70,000, which will help purchase construction materials for a Habitat Home in Aberdeen.
Meet Our Homeowner-in-Progress
The 2022 Women Build is proud to sponsor Elise Watkins and her son Carter on their journey to build her home on Keyser Road in Aberdeen and purchase it with a guaranteed affordable mortgage.
Elise Watkins and her son
Elise was born and raised in Rockingham. Her mother encouraged her to apply to the Habitat Program in the Fall of 2020. She was accepted and hit the ground running, investing over 300 hours of "sweat equity" hours on the construction site and in the ReStore. She tells us that building houses is fun and loves it even though it may leave her a little sore the next day. Elise has also participated in the Habitat educational classes that prepare new homeowners for expected and unexpected aspects of owning their first home.
In addition to working towards her new home, Elise works a full-time job as a traveling merchandiser for Harris Teeter in both North Carolina and Virginia. Elise's enthusiasm, energy, and can-do attitude make her the perfect role model for Women with Power!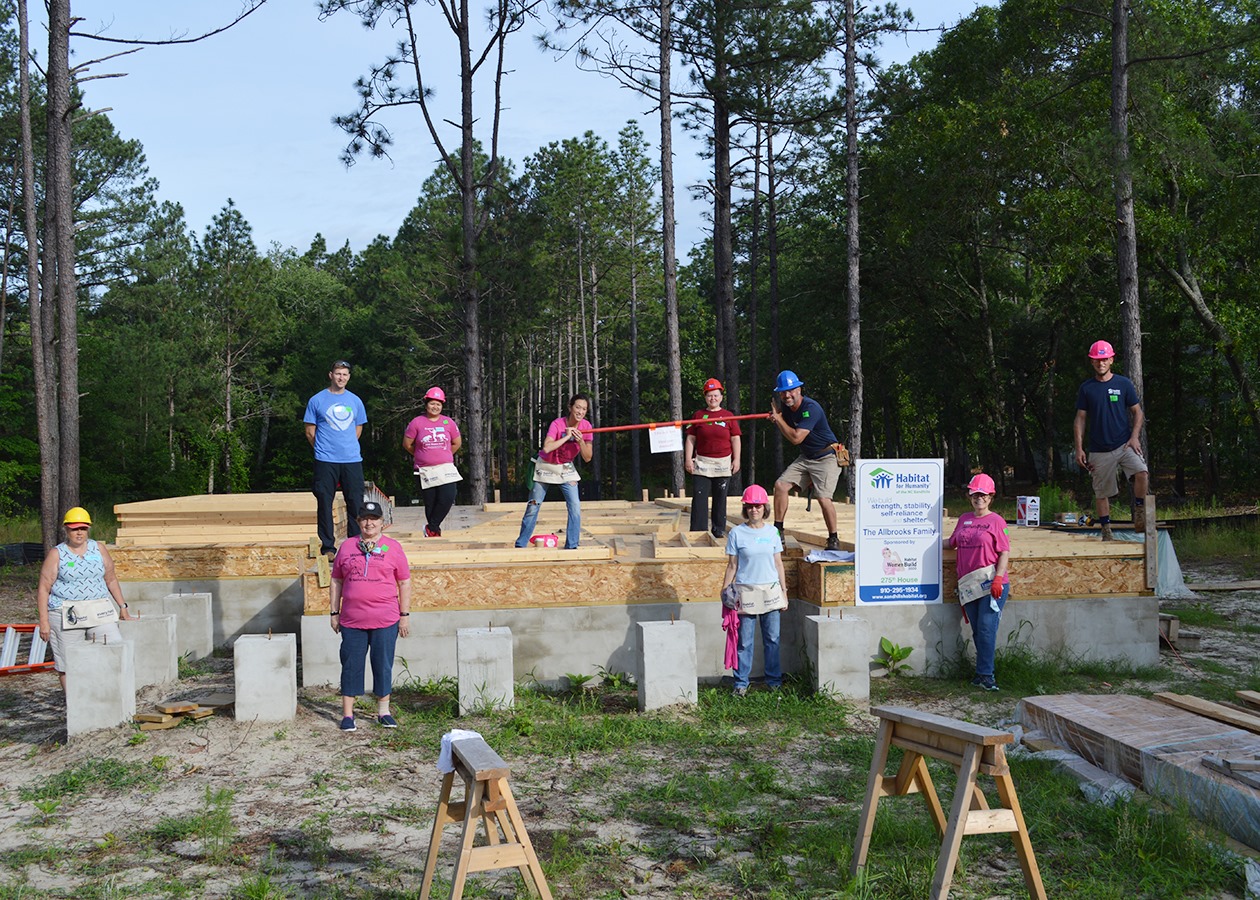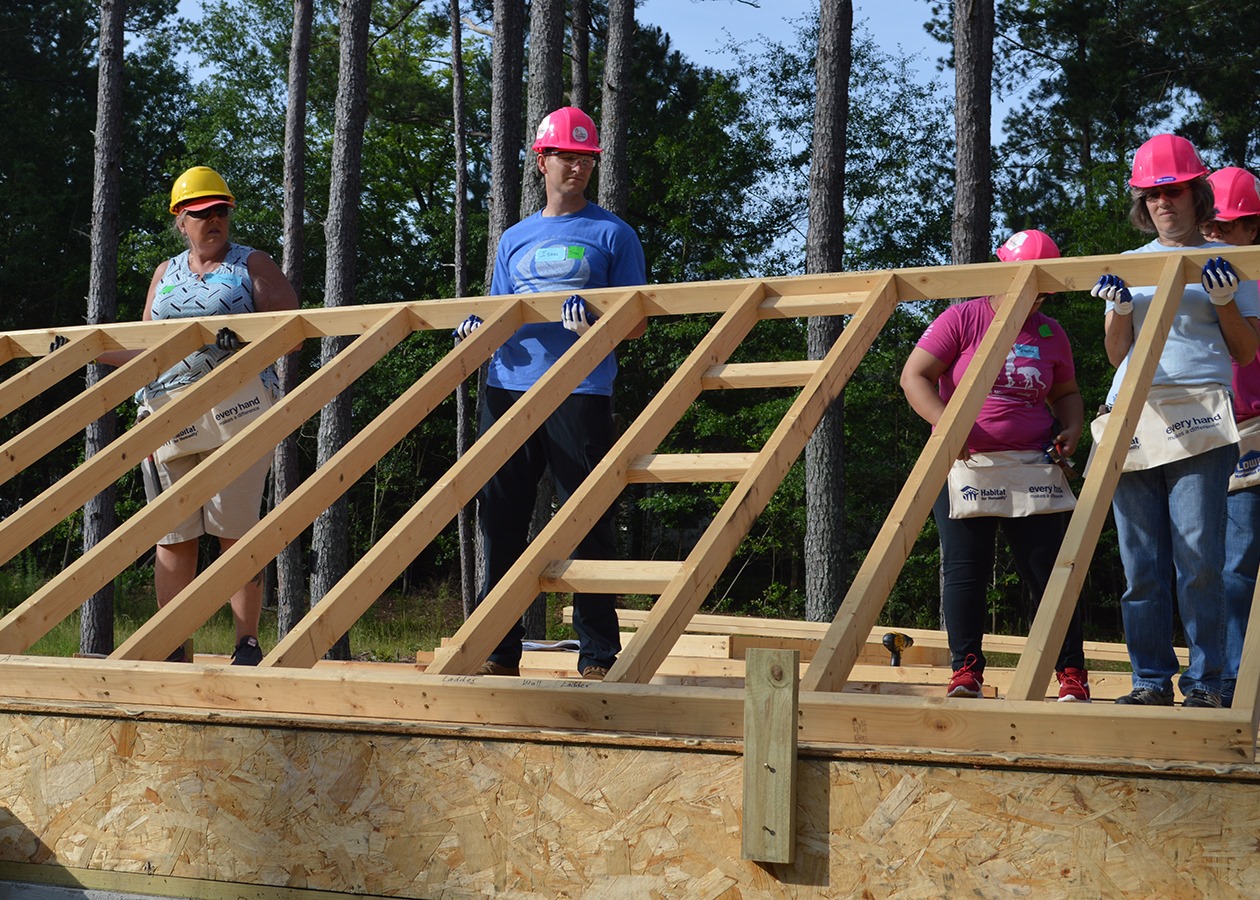 "Walls Up" Early March
Walls Up is in early March and women of all ages partnered to raise the walls and kick of the 10th Women Build home in Moore County.  We will continue to build every Thursday, Friday, and Saturday throughout the summer and early fall.
Click Here for More Information and Schedule
Habitat for Humanity of the Sandhills follows the guidelines set by the health department inclusive of two hand washing stations with running water and soap! Please bring your favorite pair of safety glasses and gloves if you have them. If not, we will have new gloves and glasses available to take home after the work day and bring back for future volunteering. Each site supervisor will ensure all tools and equipment are disinfected throughout the day. We ask that volunteers practice social distancing maintaining six-foot distances. Face mask are not required but welcomed if you want to bring your own.